BIO & DISCOGRAPHY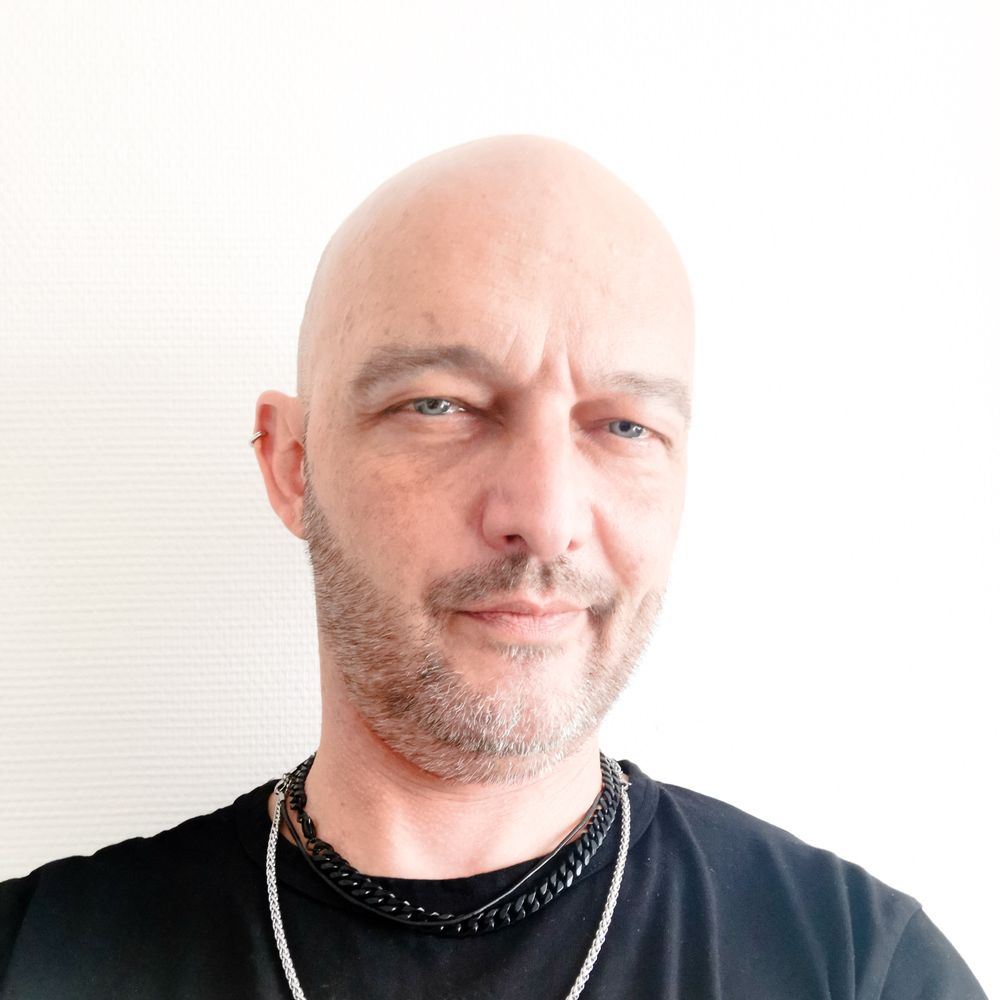 FX909 in few words
Because Less is more
Hailing from cultural hub PARIS, FRANCE, FX909 began as a TECHNO DJ in the mid-1990s, Alex became one of the leaders of the FRENCH D+B scene at the beginning of the new millennium in 2000. His music productions and duet appearances with RADIO NOVA's DJ VOLTA gained more exposure and positive media attention throughout the country. With multiple appearances in clubs, festivals, radio shows, and magazines, FX909 further defined his vision and signature sound within the global DRUM+BASS scene, as well as honed his production techniques in the studio domain.
In 2004, he signed to the legendary BRITISH imprint DEFUNKED, propelling his brand of LIQUID FUNK upon the international scene. His work with FOKUZ RECORDINGS continued to showcase his unique 'sound': a palette complete with RHODES keys, soulful vocals, deep pads, strong beats and basslines aimed directly at the dance floor. With a growing catalogue of music released on some of the finest labels around, FX909 obtained international support from some of the scene's top selectors. In the span of ten years, he released more than fifty productions and collaborated with the likes of ALIX PEREZ, EGO TRIPPIN, GREG PACKER, MATHEMATICS, PAUL SG, and STUNNA, to name a few. With a need to explore other ventures , the year 2010 saw ALEX put his DRUM+BASS productions as FX909 into hibernation.
Fast forward to 2019, and ALEX has resumed his FX909 production moniker. Unveiling a flurry of new releases to mark a successful return to the scene throughout the year, FX909 closes out the remaining months of 2019 in fine style. With offerings for INFLUENZA MEDIA, LIQUID DROPS, TRIBE OF DUB, and a full length album, 'UNDEFINED' (part of the artist 'spotlight' series on the ever-dependable SOUL DEEP RECORDINGS imprint).
In 2020, FX909 sets new goals and become a label owner with the birth of FX909 MUSIC, a healthy balance of liquid, atmo and jungle drum and bass. Alex continues to reach more people and announces a new album due in October 2020 onto SOUL DEEP REC. With this new album, more than 100 tracks will have been released in twelve months for the supra busy french producer. Easy to understand why FOKUZ, CELSIUS, JAZZSTICKS, SUPER LIT, LIQUID LAB, SMOOTH N GROOVE, LIQUID FLAVOURS, WEAPONS OF CHOICE, AMPHIBIOUS AUDIO, OMNI and KOS.MOS among others join the long list of labels supporting his music.
Check our LINK TREE for more FX909 on the web
DISCOGRAPHY :
This is the most accurate FX909 discography you coul find.
DIGITAL versions are listed when they are the only available version.
We did not necessary listed all the reissues in compilation (thinking about FOKUZ REC and LW especially)
Since 2004, most of these listed tracks have been uploaded on YOUTUBE.
If you are brave enough :)
This list does not currently expose the aliases that FX909 sometimes uses...
2023 - FX909 - Theory - 1 track - SOLOCAT - SOL003 - DIGITAL - FR
2023 - FX909 - Broken Love - 1 track - SOLOCAT - SOL002 - DIGITAL - FR
2023 - FX909 - Thrill - 2 tracks - HEART TWICE - HTR023 - DIGITAL - FR
2023 - FX909 - Steppa - 1 track - SOLOCAT - SOL001 - DIGITAL - FR
2023 - Various Artists - FX909 MUSIC Year Three - 17 tracks - FX909 MUSIC - FXMLP007 - DIGITAL - FR
2023 - FX909 - Mindset EP - 4 tracks - DEVICE - DVCE078 - DIGITAL - UK
2023 - FX909 - Jungle Science Vol. 2 - 4 tracks - JUNGLE SCIENCE - JS002 - DIGITAL - FR
2023 - FX909 - Behaviour / Fallen - 2 tracks - VOYAGE MUSIC - VM023 - DIGITAL - USA
2023 - Various Artists - LIQUID BASE.2 - Move On - 1 track - FX909 MUSIC - FXMLP006 - DIGITAL - FR
2023 - FX909 - Jungle Science Vol. 1 - 4 tracks - JUNGLE SCIENCE - JS001 - DIGITAL - FR
2023 - FX909 - Talk To The Invisible, Pt.2 - 4 tracks - FX909 MUSIC - FXM047 - DIGITAL - FR
2022 - VA - Celsius Recap 2022 - FX909 - 1 track - CELSIUS REC - CELSIUSRECAP 2022D - DIGITAL - HOLLAND
2022 - VA - Compilation 2022 - FX909 - Seduction - 1 track - LIZPLAY REC - LPRBAS059 - DIGITAL - SPAIN
2022 - VA Holograms EP - FX909 - True To Yourself - 1 track - RIOT DUBS - RDBC004 - DIGITAL - HOLLAND
2022 - FX909 - Snapshot - 1 track - LIZPLAY REC - LPRBAS059 - DIGITAL - SPAIN
2022 - FX909 - Liquid Heart LP - 13 tracks - FX909 MUSIC - FXMLP005 - DIGITAL - FR
2022 - FX909 remix - Depths (Conrad Subs) - 1 track - DEFAULT RECS - DEF100C - DIGITAL - UK
2022 - VA - Heart Twice Year One - FX909 - Strange Days - 1 track - HEART TWICE - HTRLP001 - DIGITAL - FR
2022 - FX909 - Detroit Heritage (Marcus Tee remix) - 1 track - DEFAULT RECS - DEF100B - DIGITAL - UK
2022 - FX909 - Talk To The Invisible, Pt.1 - 4 tracks - FX909 MUSIC - FXM042 - DIGITAL - FR
2022 - Various Artists - Best Of Remixed III - 2 track - LIQUID DROPS - LDBEST28 - DIGITAL - GREECE
2022 - FX909 - Seduction - 1 track - LIZPLAY REC - LPRBAS048 - DIGITAL - SPAIN
2022 - FX909 - Jazz Drive - 4 tracks - FX909 MUSIC - FXM040 - DIGITAL - FR
2022 - FX909 - Got To Know - 1 track - LIZPLAY REC - LPRBAS042 - DIGITAL - SPAIN
2022 - Various Artists - LIQUID BASE VOL.1 - Inspired - 1 track - FX909 MUSIC - FXMLP003 - DIGITAL - FR
2022 - FX909 - Rainy Day - 4 track - SOUL DEEP EXCLUSIVES - SDE338 - DIGITAL - USA
2022 - FX909 - The tunnel - 4 track - CELSIUS REC - CLS387 - DIGITAL - NL
2022 - FX909 - In Love With You - 1 track - LIZPLAY REC - LPRBAS038 - DIGITAL - SPAIN
2022 - FX909 - Set in - 1 track - VA CHERRY BLOSSOMS VOL.3 - YUMI REC - YUMI015 - DIGITAL - GER
2022 - Various Artists - FX909 MUSIC Year Two - 18 tracks - FX909 MUSIC - FXMLP002 - DIGITAL - FR
2022 - FX909 - Distance - 4 tracks - LIQUID LAB - LL023 - DIGITAL - UK
2022 - FX909 - True To Yourself - 1 track - Hologram EP - RIOT DUBS - RIOTCAMP 003 - DIGITAL - NL
2022 - FX909 - All Massive - 2 tracks - LIQUID DROPS - LJD32 - DIGITAL - GREECE
2022 - FX909 - Retro 3 - 1 track - SANDELLA MUSIC - SDLA019 - DIGITAL - FR
2021 - FX909 remix - TREEX - No Words To Explain - SOUL DEEP EXCLUSIVES - SDE327 - DIGITAL - USA
2021 - FX909 - Bassline - 1 track - SANDELLA MUSIC - SDLA018 - DIGITAL - FR
2021 - FX909 - Advanced - 4 tracks - OMNI MUSIC - OMNIEP254 - DIGITAL - UK
2021 - FX909 - Metal Slug - 1 track - LIZPLAY REC - LPR067 - DIGITAL - SPAIN
2021 - FX909 - Now - 2 tracks - FX909 MUSIC - FXM033 - DIGITAL - FR
2021 - FX909 - Raider - 2 tracks - SANDELLA MUSIC - SDLA016 - DIGITAL - FR
2021 - Impression feat. FX909 - Something (Teknical Remix) - 1 track - FX909 MUSIC 032 - FXM032 - DIGITAL - FR
2021 - FX909 - Cover - 2 tracks - HEART TWICE - HTR002 - DIGITAL - FR
2021 - FX909 - Retro 2 - 2 tracks - SANDELLA MUSIC- SDLA015 - DIGITAL - FR
2021 - FX909 - All night - 1 track - VA - Soul Deep 10 years anniversary vol.1 - SOUL DEEP EXCLUSIVES - SDE323 - DIGITAL - USA
2021 - FX909 - Goldilocks Zone - 5 tracks - DEFAULT Rec - DEF088 - DIGITAL - UK
2021 - FX909 - Velizy Dub - 5 tracks - CO-LAB Rec - COLAB 063D - DIGITAL - UK
2021 - FX909 - Retro 1 - 6 tracks - SANDELLA MUSIC - SDLA013 - DIGITAL - FRANCE
2021 - FX909 remix - MSDOS - Far Away - Jungle Drops 30 - LJD30 - DIGITAL - GREECE
2021 - FX909 - Walking Jazz EP - 4 tracks - FX909 MUSIC - FXM026 - DIGITAL - FRANCE
2021 - FX909 remix - MSDOS - Love Chords - LIQUID DROPS - LD216 - DIGITAL - GREECE
2021 - FX909 remix - JAZZINSPIRED - Perfect Conlusion - FX909 MUSIC - FXM025 - DIGITAL - FRANCE
2021 - FX909 - Jungle Stories 1 - 4 tracks - LIQUID DROPS - LDJS1 - DIGITAL - GREECE
2021 - FX909 - Chosen / Listen - SHAPING THE FUTURE VA - compilation - ERCULEAN RECORDINGS - ERC040 - DIGITAL - UK
2021 - Impression feat.FX909 - Missing you - FX909 MUSIC - FXM024 - DIGITAL - FRANCE
2021 - FX909 - Dark Beauty / Few Days - 2 tracks - VOYAGE MUSIC - VM019 - DIGITAL - USA
2021 - FX909 - Paradise Lost - LIZPLAY REC - LPRBAS027 - SPAIN
2021 - FX909 - Silence Talks LP - 10 tracks - SMOOTH N GROOVE - SNG0112 - UK
2021 - FX909 - Jazz It Up EP - 4 tracks - FX909 MUSIC - FXM019 - DIGITAL - FRANCE
2021 - FX909 MUSIC Year One - Various Artists - 25 tracks - FX909 MUSIC - FXMLP001 - DIGITAL - FRANCE
2021 - Impression feat. FX909 - Something EP - 4 tracks - FX909 MUSIC - FXM015 - DIGITAL - FRANCE
2021 - FX909 - Wake Up - 3 tracks - FOKUZ - FOKUZ20111 - DIGITAL - HOLLAND
2020 - FX909 - New Cycle EP - 3 tracks - FX909 MUSIC - FXM010 - DIGITAL - FRANCE
2020 - FX909 - Overcome & Looking Back REMIXES - 2 tracks - LIQUID FLAVOURS REC - LFR 230 - DIGITAL - BRAZIL
2020 - FX909 - Jungle Drops 24 - 2 tracks - LIQUID DROPS - LJD24 - DIGITAL- GREECE
2020 - FX909 - IMPRESSION feat. MARKEM - Mystical Times EP - 3 tracks - FX909 MUSIC - FXM008 - DIGITAL - FRANCE
2020 - FX909 - Versailles Jazz LP - 19 tracks - SOUL DEEP EXCLUSIVES - SDE 264 - DIGITAL - USA
2020 - FX909 remixes - Marc OFX & Eschaton - 2 tracks - OMNI MUSIC - OMNIEP216 - DIGITAL - UK
2020 - FX909 - Gone EP - 4 tracks - FX909 MUSIC - FXM007 - DIGITAL - FRANCE
2020 - FX909 - Slavic Beauty - Supernova LP Vol. 5 - Various Artists - KOS.MOS.MUSIC - KOSMOS120DGTL - DIGITAL - RUSSIA
2020 - FX909 - Shibari EP - 4 tracks - FX909 MUSIC - FXM006 - DIGITAL - FRANCE
2020 - FX909 - Remixes, Pt. 2 EP - 2 tracks - Msdos rmx / FX909 rmx - FX909 MUSIC - FXM005 - DIGITAL - FRANCE
2020 - FX909 - Huit Clos EP - 6 tracks - AMPHIBIOUS AUDIO - AAR019 - DIGITAL - UK
2020 - FX909 - Plan B - Knowledge Of The Ancestors EP - Various Artists - TRIBE OF DUB - TOD005 - DIGITAL - GERMANY
2020 - FX909 - Make Up & Let It Go EP - 4 tracks - CELSIUS REC - CLS 321 - DIGITAL - HOLLAND
2020 - PAUL SG feat. FX909 - Too Long - 1 track - JAZZSTICKS REC - JAZ052 - DIGITAL - AUSTRIA
2020 - FX909 - An Island In Your Arms EP - 3 tracks - SHEER VELOCITY - SVR060 - DIGITAL - UK
2020 - FX909 - Remixes, Pt. 1 EP - 2 tracks - Peyo rmx / Viewer rmx - FX909 MUSIC - FXM004 - DIGITAL - FRANCE
2020 - FX909 - Jungle Drops 21 - 2 tracks - LIQUID DROPS - LJD21 - DIGITAL- GREECE
2020 - FX909 - Soul Brother EP - 4 tracks - SUPER LIT UK - SPL004 - DIGITAL- UK
2020 - FX909 - Malicious - 1 track - The Wild Bunch - Various artists - WEAPONS OF CHOICE - WOC018 - DIGITAL- FRANCE
2020 - FX909 - Le Vrei Gentil - 1 track - Redfining The Spectrum - LIQUID DRUM & BASS 4 AUTISM - LDNB4A001 - DIGITAL- USA
2020 - FX909 - The Call EP - 2 tracks - LIQUID DROPS - LD188 - DIGITAL- GREECE
2020 - FX909 - Brushed Steel - 1 track - Hidden In The Crates, Vol. 3 - SMOOTH N GROOVE - SNGHIC003 - DIGITAL - UK
2020 - FX909 - Meldown EP - 2 tracks - FX909 MUSIC - FXM003 - DIGITAL - FRANCE
2020 - FX909 remix - ROOTS ZOMBIE - Gun smoke - CRITICAL REMIXED album - SOUNDRISING REC - SRRLP009 - FRANCE
2020 - FX909 - 5 stars EP - 4 tracks - CELSIUS REC - CLS 309 - DIGITAL - HOLLAND
2020 - FX909 remixes - POLEETOX - Blue / Lone EP - 2 tracks - LIQUID FLAVOURS REC - LFR 220 - DIGITAL - BRAZIL
2020 - FX909 - When you draw EP - 4 tracks - FX909 MUSIC - FXM002 - DIGITAL - FRANCE
2020 - FX909 - Narcissus EP - 2 tracks - INFLUENZA MEDIA - INFLUENZA 216 - DIGITAL - HOLLAND
2020 - FX909 - Forward EP - 4 tracks - FX909 MUSIC - FXM001 - DIGITAL - FRANCE
2020 - FX909 - Behind The Curtains - 2 tracks - VOYAGE MUSIC - VM009 - DIGITAL - USA
2020 - FX909 - Looking Back EP - 4 tracks - LIQUID FLAVOURS REC - LFR 218 - DIGITAL - BRAZIL
2019 - FX909 - Undefined LP - 13 tracks - SOUL DEEP EXCLUSIVES - SDE 243 - DIGITAL - USA
2019 - FX909 - Structure EP - 4 tracks - LIQUID DROPS - LD174 - DIGITAL- GREECE
2019 - FX909 - No Matter How EP - 4 tracks - INFLUENZA MEDIA - INFLUENZA 211 - DIGITAL - HOLLAND
2019 - FX909 - Crossing Path EP - 4 tracks - LIQUID DROPS - LD169 - DIGITAL - GREECE
2019 - FX909 - Illusion - Calm Before The Storm EP - Various Artists - TRIBE OF DUB - TOD002 - DIGITAL - GERMANY
2019 - FX909 - Slow Breath EP - 6 tracks - SOUL DEEP DIGITAL - SDD177 - USA
2011 - EGO TRIPPIN & FX909 - Starman - HIGH R8 DIGITAL - HIGHR8DIGI 004 - UK
2009 - FX909 – Over - Lacoste compilation - DEEP SOUL MUSIC usb digital - DSM013 - UK
2009 - FX909 & STUNNA - Inside - Various Artists - Acoustixx Live - Volume 1 - VIBEZ 2 x CD - VBZCD003 - UK
2008 - FX909 & STUNNA - CYBASS - Inside / Japonica - VIBEZ 12' - VBZ044 - UK
2008 - FX909 - The Funktastics - Deviant Funk EP - DEVIANT TRACKS 12' - DEVIANTTRAX02 - FRANCE
2008 - FX909 & KUBATKO - Tiramisu - Various Artists - The Sixth Extinction - RED MIST 2 x CD - RMR006 - UK
2008 - FX909 - The Last King / Much More - RED MIST 12' - RMR007 - UK
2008 - FX909 - Darling - Various Artists - STEP EXPRESS 12' - XPRESS011 - FRANCE
2007 - FX909 & MISS DROP - On The Top - Various Artists - CAMINO BLU 12' - CAMINO12006 - GERMANY
2007 - FX909 - Kung-Fu Man Dub - Various Artists - STEP EXPRESS 12' - XPRESS009 - FRANCE
2007 - FX909 - CAMO House thing / Yours tryly - DEFUNKED 12' - DFUNKD029 - UK
2007 - FX909 & STUNNA - Across The Divide - PHUZION 12' - PHUZION011 - UK
2007 - FX909 & CAINE - ICICLE & SWITCH - Anchorage / Your in my head - FOKUZ 12'- FOKUZ028 - HOLLAND
2007 - FX909 - The Request / Dum Dum Dub - TOUCHIN DOWN PROD 12' - TDP006 - UK
2007 - FX909 & MATHEMATICS - How I love you - Various Artists - Treasures Of The Deep - FOKUZ 4 x 12' - FOKUZLP002 - HOLLAND
2007 - FX909 & MISS DROP - Roads of sorrow - Various Artists - Mimo2 mixed by DJ AKI - 06S RECORDS CD - FICS1001 - JAPAN
2007 - FX909 & MISS DROP - Roads Of Sorrow - Various Artists - SOLE 12' - SOLE001 - UK
2007 - FX909 - Erased - Various Artists - Distürb Présente Le Projet Carré - mixed compilation - OZORE AGE ‎– OZR CD 010 - FR
2006 - FX909 - Woman Dub - Various Artists - French Connection EP - STEP EXPRESS 12' - XPRESS007 - FRANCE
2006 - FX909 & STUNNA - Floating Point - Various Artists - Co-Labs - Volume 1 - DEFUNKED - Defunked 12' - DFUNKD027 - UK
2006 - FX909 - Desperate Angel - Various Artists - MIDNIGHT SUN 12' - MSR005 - FINLAND
2006 - GREG PACKER & PHYSICS & FX909 - If You Know - FOKUZ 12' - FOKUZ023 - HOLLAND
2005 - FX909 - ELECTRO SOUL SYSTEM - Les Jolies Choses / On the beach - FOKUZ 12' - FOKUZ022 - HOLLAND
2005 - FX909 - PHYSICS & ALIX PEREZ - Altered Soul / Sound For The Masses - FOKUZ Recordings 12' - FOKUZ019 - HOLLAND
2005 - FX909 & ALIX PEREZ - Get it on - Various Artists - Atmosphere LP Sampler Part2 -STRICTLY DIGITAL 12'- SDSAMP002 - UK
2005 - FX909 & ALIX PEREZ - Get it on - Various Artists - Atmosphere - Chapter 1 - STRICTLY DIGITAL CD - SDCD001 - UK
2005 - FX909 - Bad attitude - Various Artists - Jerona Global Sessions EP 2 x 12' - JERONA FRUITS REC - JFEP001 - UK
2004 - FX909 - Family Man - Various Artists - TOUCHIN DOWN PRODUCTION 12' - TDP003 - UK
2004 - FX909 - Element Of Life / Lady - DEFUNKED 12' - DFUNKD022 - UK
2004 - FX909 - Hole / Bright - MEDIA 12' - MEDIA010 - UK
2003 - FX909 - Water Base - Various Artists - MEDIA 12'- MEDIA009 - UK
2003 - FX909 - Man Machine / Chapter Two - NEW HOPE LIMITED 12' - NH001 - FRANCE
2003 - LYNX & FLOW - FX909 - Existence / Digital Transfer - UNDER PRESSURE 12'- UDPR010 - FRANCE
2003 - MR. ACTIV & FX909 - 2 Hours / Collateral Damage - CLOSE COMBAT 12' - CLC002 - FRANCE
2003 - FX909 - Erased / Humanoid - CLOSE COMBAT 12' - CLC001 - FRANCE
2003 - FX909 - LA PHAZE Jungleman (Rollin' Vines remix) - Believe CD - FRANCE
2003 - VOLTA & FX909 feat LORELEI - ease your mind / without you - ASPHALTE 12' - ASP005 - FRANCE
2002 - VOLTA & FX909 - Undefectible love - Various Artists - Trax Magazine Sampler TRAX056 CD - FRANCE
2002 - VOLTA & FX909 - Perspectives album 12 tracks - BLACK TAMBOUR CD - ST002 - FRANCE
2002 - VOLTA & FX909 - Perspectives sampler EP - BLACK TAMBOUR 2 x 12' - BTH007 - FRANCE
2002 - VOLTA & FX909 - Perspectives sampler LP 12' - ASPHALTE - ASP003 - FRANCE
2002 - VOLTA & FX909 - Rude block - Beats & Breakfast Vol.2 - BLACK TAMBOUR - BAL 1401 - FRANCE
2002 - LA CIBLE MOUVANTE - Arena / Daytrip - ASPHALTE 12' - ASP 002 - FRANCE
2001 - VOLTA & FX909 - Nasty / Reset - ASPHALTE 12' - ASP001 - FRANCE
2000 - VOLTA & FX909 - Slow motion / Ronin - Various Artists - Beat & Breakfast Vol.1 - BLACK TAMBOUR ‎– BAL 140 - FRANCE
2000 - VOLTA & FX909 - Nucomer - Various Artists - What's Up Records ‎– EastWest ‎CD - PRO 1872 - FRANCE
2000 - VOLTA & FX909 - Nucomer - Various Artists - WHAT'S UP 3xLP - WU 0016 - FRANCE